seeWhyOpenSports
metaDescription
freeToUse
inclusiveCommunity
aGreatCommunity
sportsFocused
neverPayAgain
neverPayAgainDescription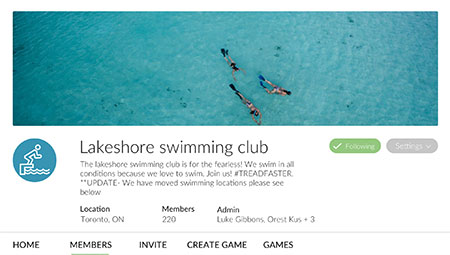 seeTestimonials
Dan Elliot
If you're a pickup sports player, this is the app for you. You can arrange a pickup match with your buddies, or if you're an organizer like me you can schedule events all over your city (Philly) five days a week! If you download the app and don't find players in your city use the app anyway, invite people you know, and definitely share to all the socials. If you build it, they will come. Your friends will join, and then theirs, and so on. It didn't take us long. If the event is pay to play, this app makes it easy to collect dues from your participants. Communicating with them in the app is easy, too. The built-in chat bot let's you talk with OpenSports directly and let me tell you, they are super receptive to a user's queries and input. A+ app to me!

Jeff Cohen
I manage multiple kinds of groups and this app did the trick for them all. I was able to open public events (free or paid, and get the payment through the app) and approve players, as well as private (hidden) events with different options such as: number of players limit, different share options, payment options, gender options etc. The owners and development team really took this app a few steps forward to make it easier to manage sports groups.
joinThousands
Philadelphia Volleyball
We organize many open-gym pick-up games every week for adults all around Philadelphia.
Members of this group are notified when new events are posted. Invites only go to those at the targeted skill level or better.
We offer full refunds up to one hour before play begins, but please update your reservation as early as possible.