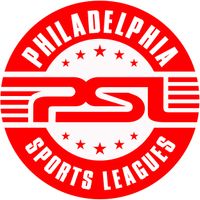 Philadelphia Sports Leagues
Philadelphia Sports Leagues provides high quality recreational sports for more than 50,000 adults all over the Philadelphia area. Our #1 job is to make you feel like a kid again, have fun and make tons of awesome friends!
We take care of all the details so you don't have to worry about a thing. When you play with PSL you can expect top notch equipment, conveniently located facilities, trained officials, league shirts, prizes and the coolest post game sponsor bars.
PSL activities includes: Men's/Women's/Coed Basketball, Beer Pong, Bowling, Broomball, Cornhole, Dodgeball, Field Hockey, Floor Hockey, Football, Golf, Handball, Kickball, Lacrosse, Soccer, Softball, Tennis, Ultimate Frisbee, Volleyball and Glow Yoga!