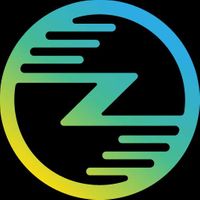 ZogSportsNYC Pickup Games
ZogSports believes life is better with real personal connections, caring communities and a sense of play!
Only ZogSports is America's most popular social sports community, with over 120,000 players forming millions of new friendships every year.
We post all of our PICKUP GAMES below. JOIN NOW for an easy way to get involved with the sport you love or a new sport that you want to try out!
Go to
WWW.ZOGSPORTS.COM
to find LEAGUES for Basketball, Bocce, Bowling, Cornhole, Dodgeball, Football, Kickball, Soccer, Softball, Ultimate Frisbee, Volleyball, and more...
Looking to play
SR
Shawn Roldan
last active 2 days ago
CH
Carl Hall
last active 4 days ago
AN
Ahmed Nagaya
I'm looking to play basketball with others.
last active 4 days ago
MS
Mo Sh
I'm looking to play indoor volleyball with others.
last active 5 days ago
JL
Jonathan Lopez
Looking to play some dodgeball.
last active 5 days ago
JL
Jonathan Lopez
last active 5 days ago
KT
Karley Tarachanowicz
last active 5 days ago
DG
Dylan Geil
last active 10 days ago
MP
Michael Prapopulos
last active 13 days ago
DJ
Donnie Joyce
last active 21 days ago
Photos
See All